Notes
⚡⚡⚡Ships within two business days, postponed on weekends and holidays.
⚡⚡⚡Delivered within 3-7 business days after dispatch.
⚡⚡⚡For shipping times, warranty, shipping and return policies please see the relevant policies in the footer of the website.
List price includes shipping
Are you worried about whether we deliver to your country?
We can deliver to the following countries: Time is 3-7 business days. France, Italy, Germany, Spain, United Kingdom, Denmark, Bulgaria, Croatia, Hungary, Luxembourg, Austria, Greece, Latvia, Czech Republic, Slovakia, Slovenia, Belgium, Poland, Ireland, Estonia, Sweden, Lithuania, Romania, Finland, Netherlands , Portugal, Japan, Korea
serve@lankeleisi-bikes.com

Technical Specifications
What Makes the X3000 Plus-Up Best in Class?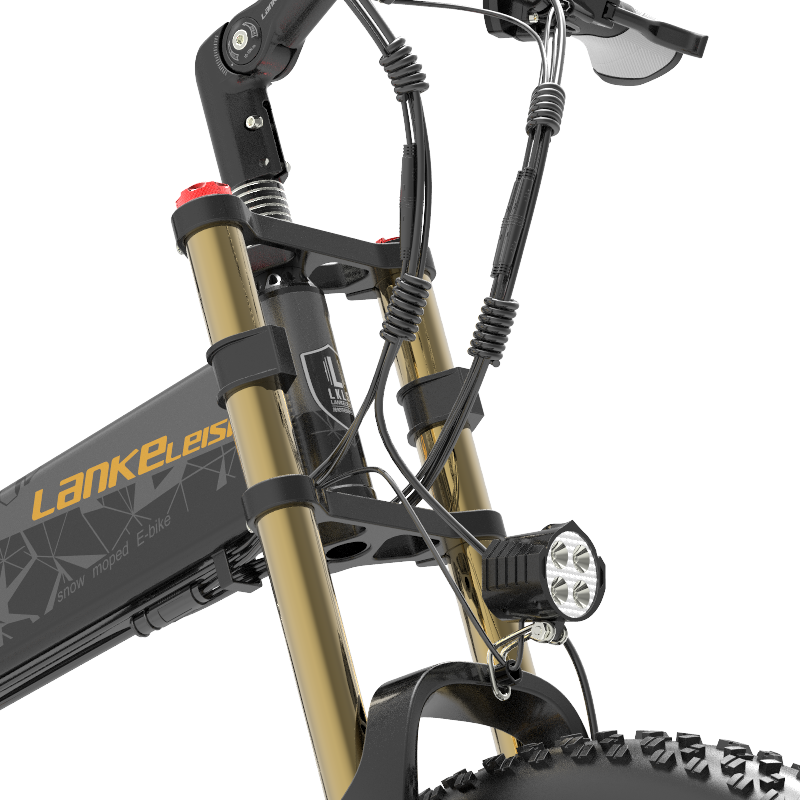 Double shock absorber system
Equipped with a large suspension system, it can cope with various terrains and is more comfortable to ride.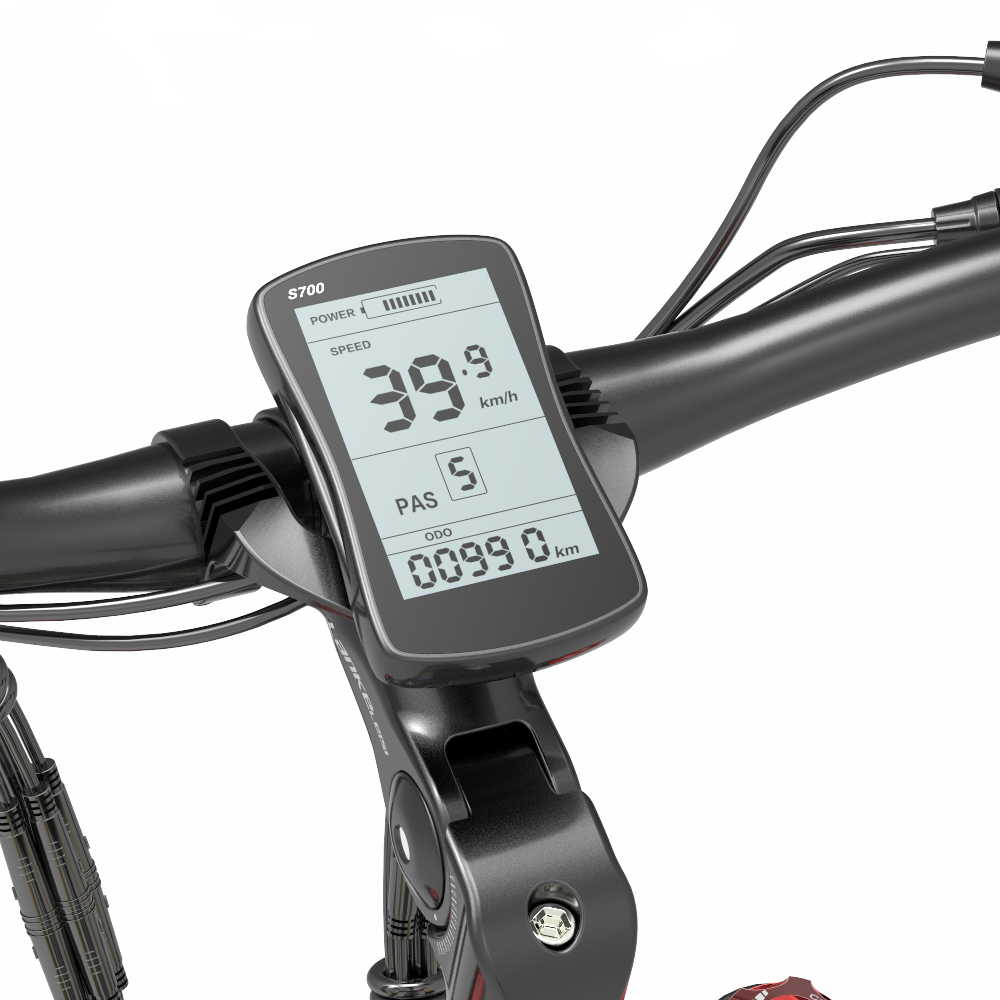 Upgraded LED screen
Intelligent statistics of riding data can adapt to different road conditions at any time for safe riding.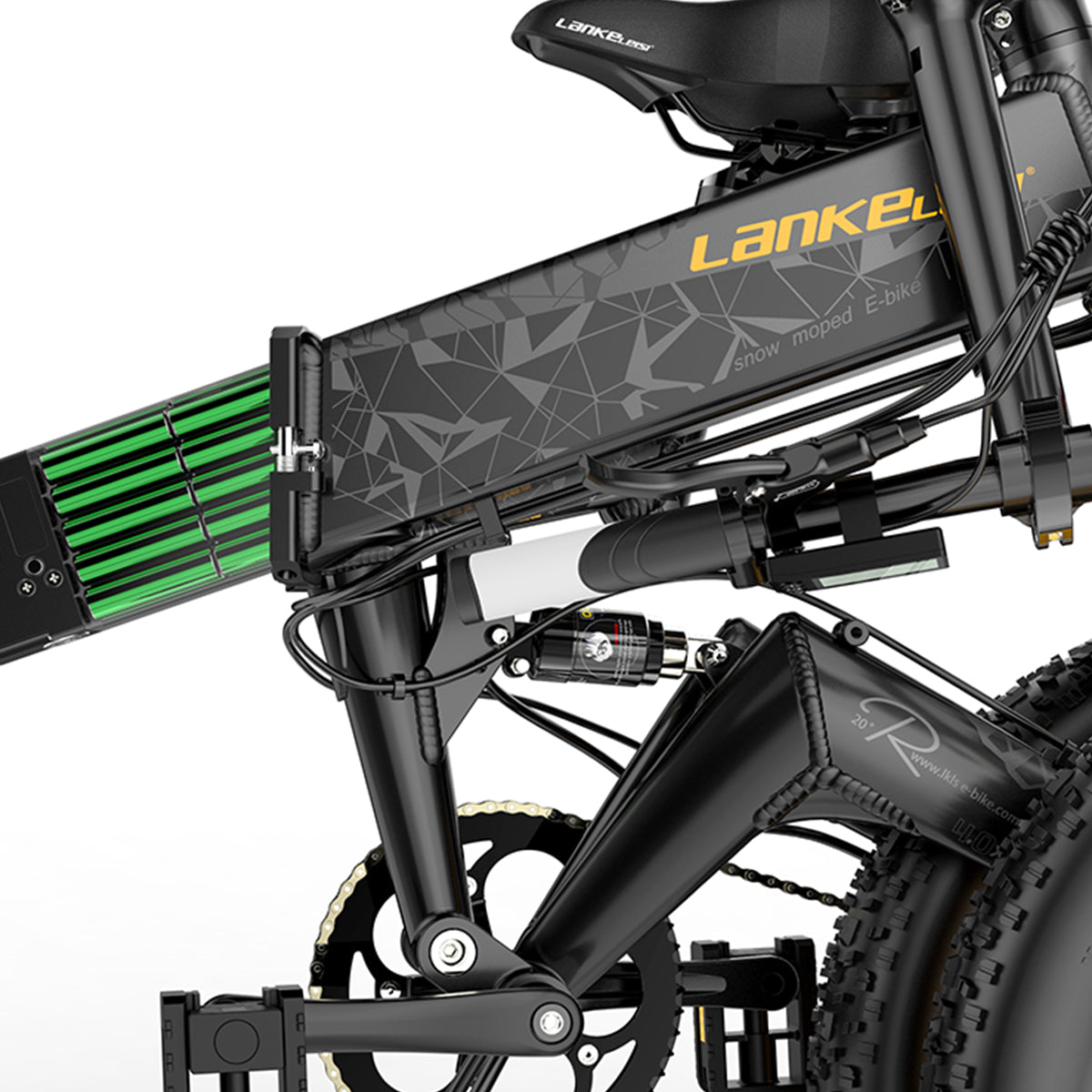 Removable lithium battery
It fits easily in the trunk of your car and Removable mobile battery, you can remove it at any time and charge it where you want, and you don't need to worry about theft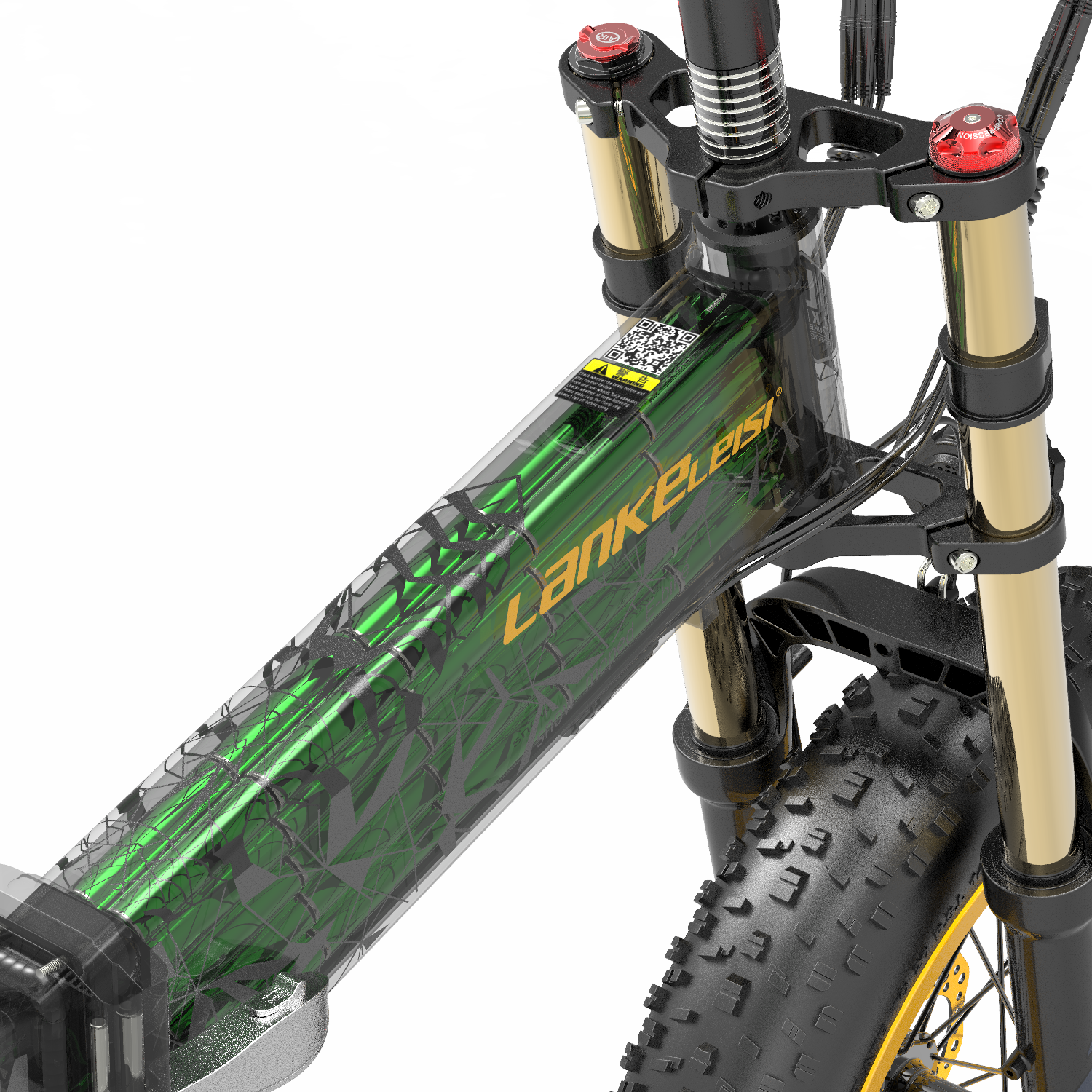 High capacity lithium battery
x3000 plus-up has a large-capacity lithium battery with long battery life, long battery life, safety and reliability, and more than 1,000 charge and discharge cycles.It can help you to ride with a long endurance. It is a powerful electric bicycle that can reach 50km-60km after a full charge. If you use the booster mode, it will reach a terrible 100-120km.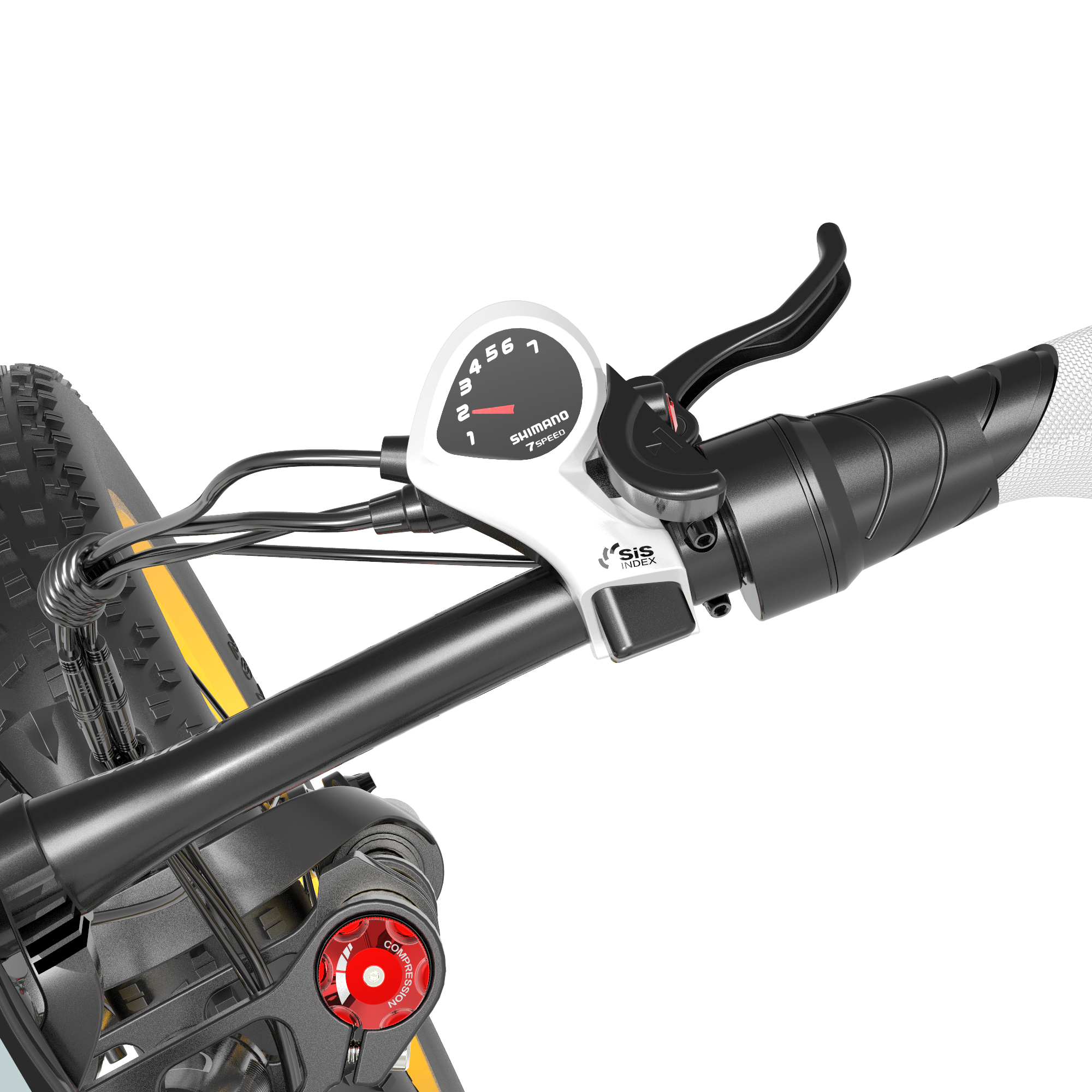 Shimano 7 Speed
The multi gear controller can adjust the gear according to the road conditions during riding to optimize the riding conditions.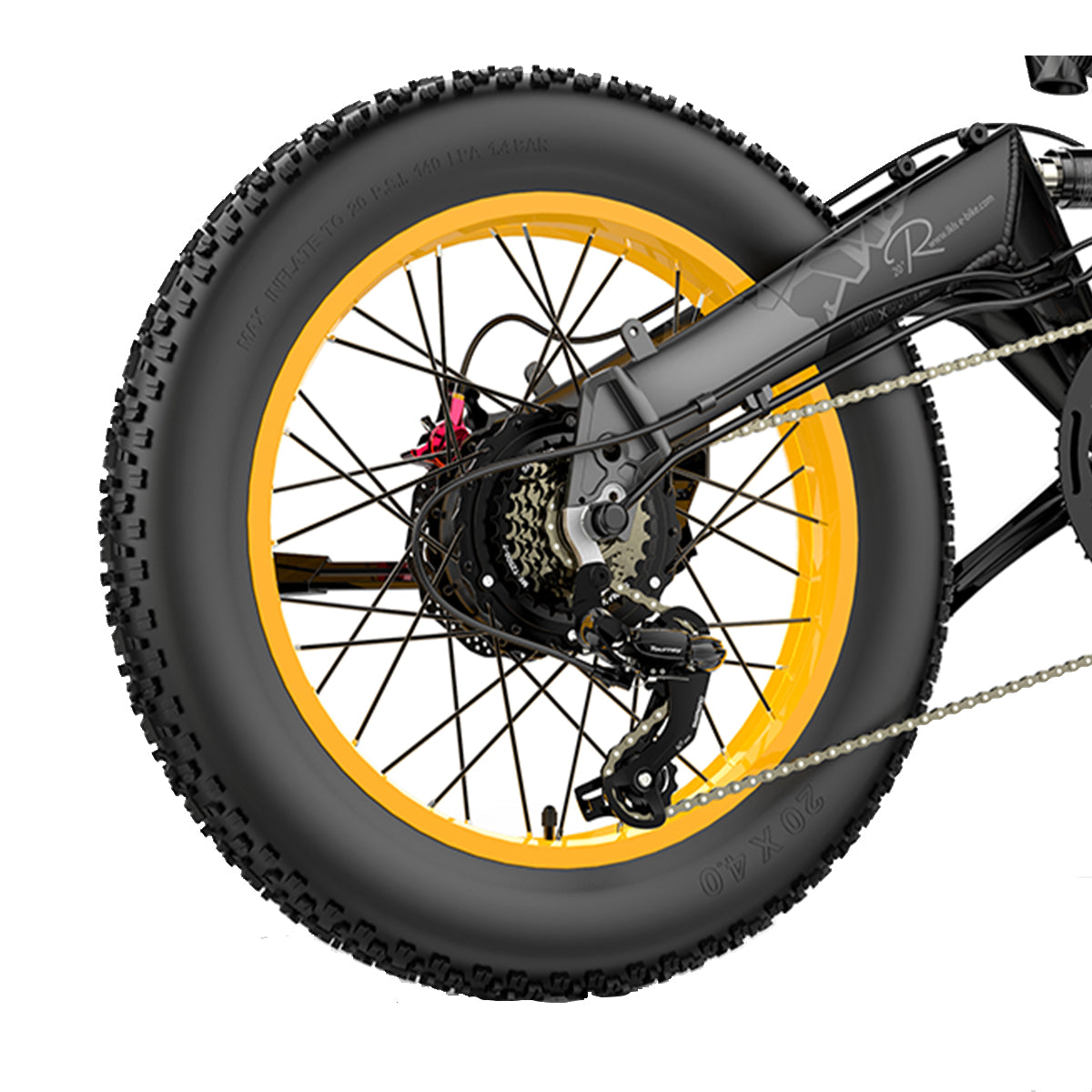 CHAOYANG 20 inch*4.0 fat tire electric bicycle
The 20 inch all terrain tire is suitable for various roads. It is not easy to fall down when passing through the pit and groove pointing. The new tread bump texture arrangement makes the snow and rain roads more skid resistant; Imported rubber is used for overall thickening, which is difficult to puncture by sharp objects.
What Makes It Special
FOLDABLE
COMPACT SIZE
1000W
POWERFUL MOTOR
48V 17.5Ah
SAFE BATTERY
UP TO 120
RANGE(KM)
MAX 45KM/H
TOP SPEED
400lbs
ULTRA-LIGHT
LANKELEISI X3000 PLUS-UP
Folding Electric Mountain Bikes
Foldable design optimizes storage space for easy carrying and storage. 17.5ah large capacity lithium battery has super long life. Brushless motor can reduce the noise when riding. The strong endurance and folding design are important reasons why our x3000 plus up is loved by cyclists.
Battery
48V 17.5ah lithium battery
Charging time
For 5-6 hours
Range range
Pure electric is 50-60 kilometers, power 100-120 kilometers
Motor
1000W brushless rear-drive high-speed motor
Paint
Electrostatic baking paint
The Controller
The 5-gear power controller
Bike Dimension
Certificate of Conformity
Accessories For You
Free Gift——Worth €200
super velo merci a vous
super velo merci a vous trés robuste
Bien mais pourrais clairement être mieux.
Première impression lorsque l'ont test le vélo IL EST BRUYANT !!!
De plus les poignets tourne, je les ais changer la semaines même par des giants avec des système de serrage pour ne plus être gêner
L'étalonnement des modes de vitesse est mal fais, 22km/h en mode 1, j'aurais aimer pouvoir avoir un mode qui assiste jusqu'à 15 en mode 1 dans l'idéale.
En dehors de ça ça reste un vélo robuste et surpuissant, super amusant ! L'expédition était rapide et le vélo facile à monter.
Avis x3000 plus up
Bonjour j'ai bien reçu le vélo et j'en suis très satisfait
Toutefois j'ai quelques remarques à vous soumettre
Les poignées du guidon qui arrête pas de tourner
Le manque de lumière LED à l'arrière
Le garde-boue arrière qui arrête pas de taper au porte-bagage
Le garde-boue avant pas très esthétique et qui aurait mérité d'être plus grand
Le positionnement de la clé pas très accessible
Cordialement
First impressions are great
Very good value for money. I am enjoying it.
Top
Hi
Bin 101% Zufrieden mit eurem Bike
Preis/Leistung stimmen
Schneller Versand ohne Probleme
Grüße
LANKELEISI X3000Plus-UP Fat Tire Snow Electric Bike